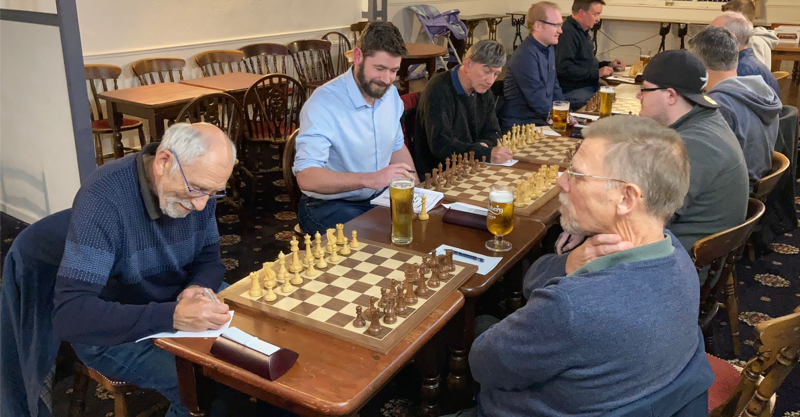 During the past few weeks our sides have competed in the opening rounds of the WDCL Cup competitions. "The Peninsular Cup," "The Kalmar Cup" and "The Kalmar Shield.
We began with a thumping defeat to away at Northwich, only Ian Dutton spared our blushes achieving a draw on top board as the rest of us crashed to a heavy 5.5-0.5 defeat… Unfortunately this match finished somewhat acrimoniously as Nick on board 4 lost on time in a clearly at least drawn position having been winning for large parts of his game.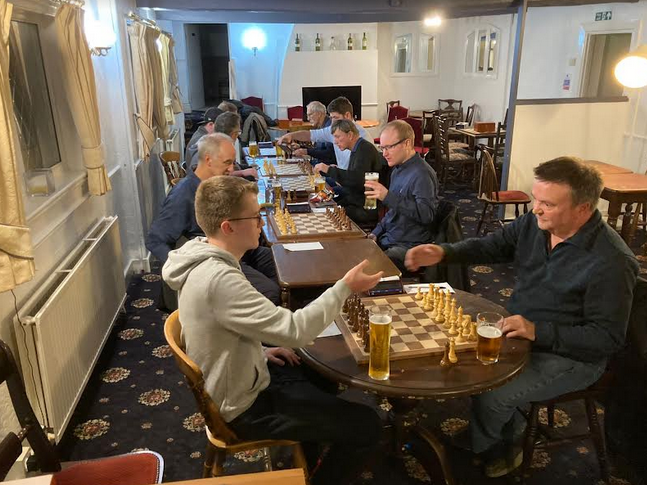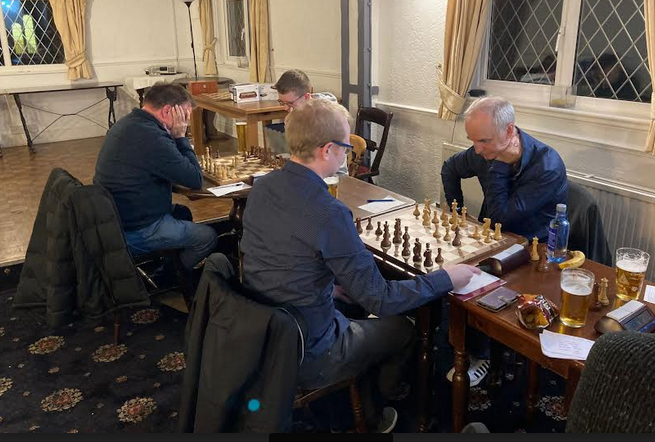 We then met the same opposition two days later as Andy Coe took over the captaincy in The Kalmar Cup. This competition is grade limited where all players need to have a combined grade of under 9999 points. Ian Dutton achieved a fine win on top board, Andy Coe played particularly well in our feature game that you can play through below. The match finished tied at 2.5-2.5 and we are still unsure whether this will be enough to progress to the next round due to the fact we are awaiting a response from the League over the estimated rating of one of our players.

Finally last Monday our Kalmar Shield team under the charge of non playing captain Tom Vout made their way up to Atherton. I don't have a narrative to post for this match as I was not present. (Perhaps I can edit this later if any of those playing want to send me some input?) But it seems we began on the back foot by defaulting bottom board and Atherton won the match 3.5-1.5.