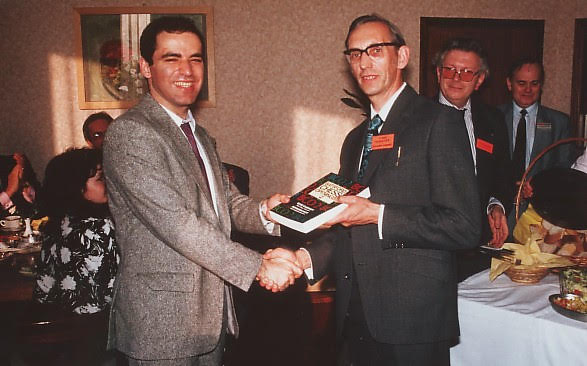 Considered by most to be the strongest player of all time Kasporov's dynamic style was a refreshing throwback to the days of Alekhine. Which gave a tremendous boost to chess which had previously been dominated by the Karpovian Soviet style for the previous decade.
Kasparov's long reign as World Champion ran between the years of 1985 to 2000, when he was finally defeated by compatriot Vladimir Kramnik, whose Berlin Wall defence in that match proved too strong to break down.
In terms of UK chess, Kasparov had his biggest impact in 1993 when he was to defend his title against Britain's Nigel Short. I won't go into the controversies surrounding the match itself, however I will say it gave UK chess a huge boost being billed as "The strongest British chess player of all time" V "The strongest player the world has ever seen,"
Sadly Short was to lose the match despite achieving many promising attacking positions. The matches were shown live on channel 4 which I eagerly followed after school. Not much footage remains of the match sadly but there are a few surviving snippits online;
In 1989 Kasparov whilst on a visit to the uk hosted a simultaneous exhibition organized by Richard Furness, in which some of our local players took part.
Simon Myles (from Winwick) was one of these, as well as Rob Furness whom has very kindly provided pictures and an annotation of his game below.
A win against a World Champion! That is certainly something you can always be very proud of.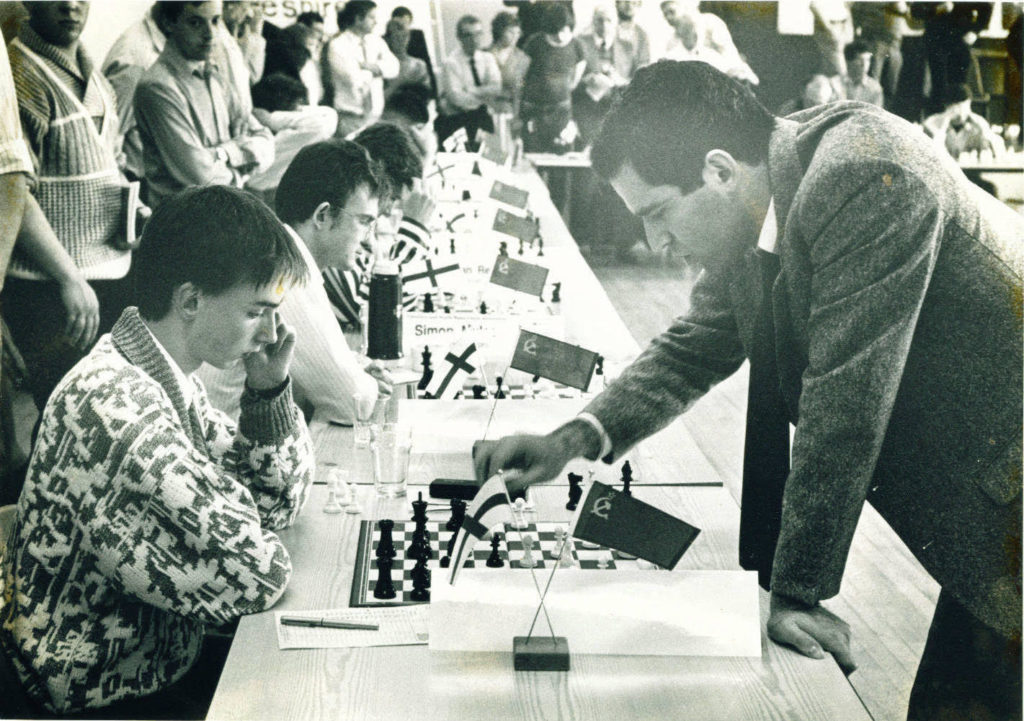 Kasparov is now semi retired from the game of chess, however in recent years he has made the odd appearence in rapid chess, he has shown in these matches that he is still more then capable of mixing it up with the worlds best. Below is a full game I recorded from last year (2018) where he demonstrates his deep understanding of a Sicilian structure from start to finish.