Apologies for the tardiness of this long overdue update.
On 28th February our A team travelled over to league leaders and defending champions Atherton in what would likely be the title decider.
In our previous meeting it had been Atherton who emerged the victors by a single board, since then however we had boasted a perfect record and Atherton had conceeded one drawn match against Northwich. Hence going into this fixture we trailed then by a single point so the title was still in our own hands.
The first result of the evening came on top board where I myself (Damian) was up against Martyn Hamer. I adopted a belt and braces approach to this game conscious of being severely outrated I figured a draw would be a decent team result. Martyn offered this after a very brief skermish from the opening where for a moment I thought I might be better, but he easily parried my Ng5 idea.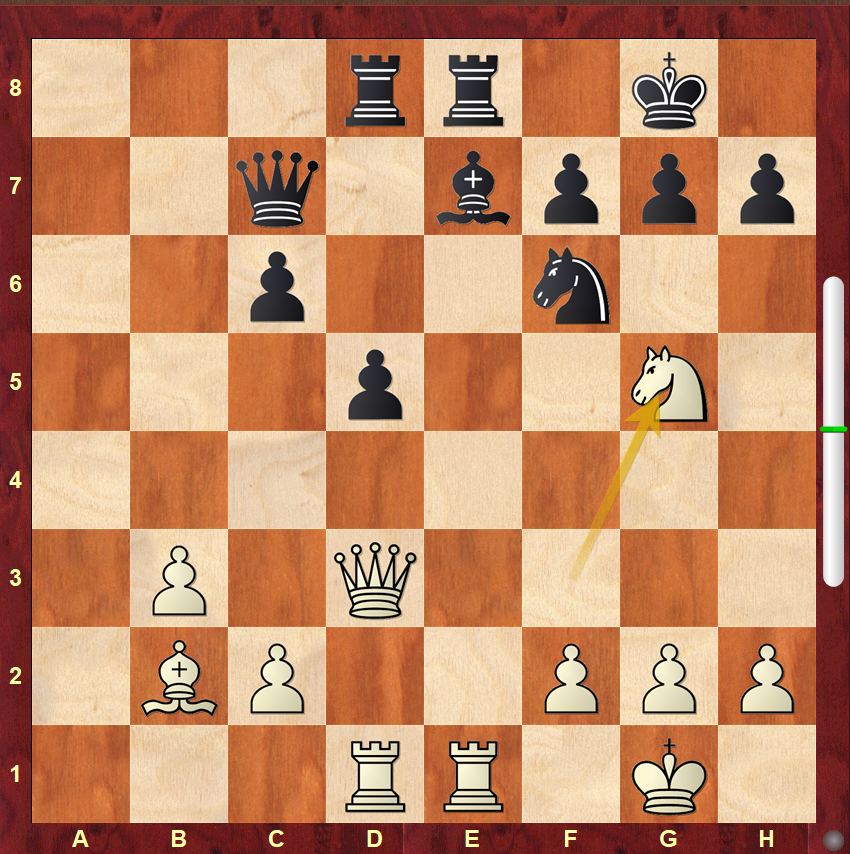 0.5-0.5
Robert Furness was up against Tim Hilton on board two, this game also reached a peaceful conclusion shortly after the opening.
1-1
The remaining games were more dramatic and my only regret is I failed to obtain scoresheets afterwards from the players. If any of you have them to hand still I can perhaps add them to this post later?
Tom Vout was up against Bob Newton, from what I saw of the game it seemed to me that Tom might have been slightly worse for a phase but then suddenly he obtained attacking chances against Bobs King and Bob was forced to return material to stay in the game. If you look at the image below you can see Tom with his Knight wedged in on f6 and Bob looking rather uncomfortable! In the end Tom took a perpetual and the game ended in another draw.
1.5-1.5
Tom Vout V Bob Newton
On board 5 Andy Coe played a fine game and was up a pawn, his opponent how ever put up stubborn resistance. In the end the clock became a factor and with under a minute left in which to convert Andy's game resulted in nother draw.
2-2
The final game to finish was on board 4, where Keith Maudsley was making his welcome return to chess after a long absence due to the pandemic. He was in for no easy task up against oposition captain Lee Kay. Lee's rating must have taken a minor blip last season because in previous years he would likely have been on at least board 2 in this Atherton line up, therefore Keith's task was even harder. Nevertheless Keith took the game right to the bitter end and as the lat game to finish Atherton finally got over the line to win the match 3-2.
Thanks to all that were involved and congratulations to Atherton whom barring something dramatic happening will be well deserved 2021/22 WDCL champions.