Culcheth A V Northwich A 12th January 2022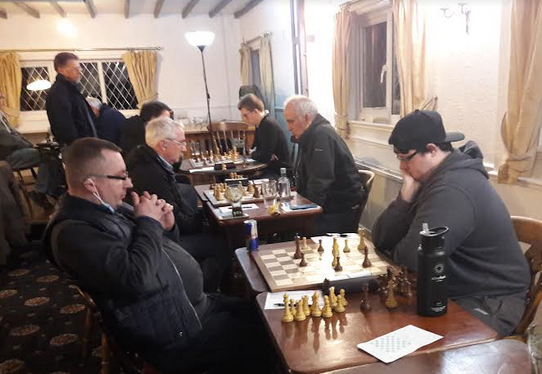 After a long gap between matches the quirks of the WDCL fixture list threw up two games in a week for the A team.
We began with a home match against the recently resurgent Northwich chess club. We had unfinished business here as earlier in the season Northwich unceremoniously (but deservedly) dumped us out of the Peninsular Cup by a thumping scoreline 5.5-0.5. Therefore we had a score to settle.
Damian was the first to finish against Charles Metcalfe, my opponent adopted a solid, but perhaps a little bit cramped setup from the opening but soon into the middlegame his position became somewhat difficult and under some pressure I was allowed a win of a piece. 1-0
The second result took a fair while later to arrive but Jonathan finally exploited a nice tactic to win material against opposition captain Richard Betts. Richard decided to resign soon after 2-0.
Ian Dutton on top board was up against a familiar foe in the James Harrison, they were meeting in their third clash of the season. Previously Ian had achieved a draw and a win against James, this time around was a balanced encounter with Ian launching pawns forward on the kingside but at the same time facing some queenside pressure in return. Eventually the players agreed to a draw in a balanced position 2.5-0.5.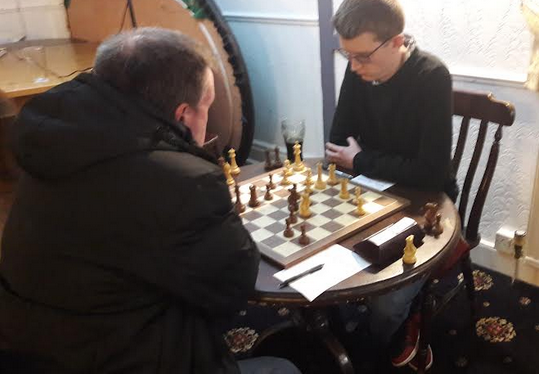 Marek's game on board 3 was wild. A piece down but with pawns running out, for a time it seemed very likely to me that Northwich's new star find player Liam Daly would be forced to demonstrate checkmate with Bishop and Knight V lone King. Fortunately for Marek, Liam could not quite get the game to this point and Marek was able to build a fortress on the dark squares. Liam accepted the game as a draw which got us over the winning line 3 – 1
I didn't catch the final moments of Robs game but by all accounts it was a bit of a time trouble tragedy. After playing a nice game there was an unfortunate Rook blunder which narrowed the final scoreline to 3-2 in our favour.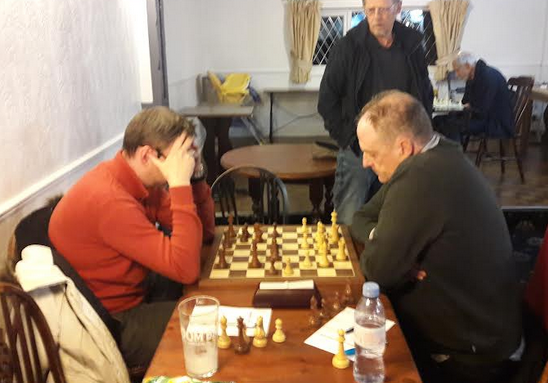 Winwick A V Culcheth A – 17th January 2022
Just five short days since our win against Northwich we were again in action against Winwick Chess Club. Our line up was unchanged except for Ian Dutton rotating for Tom Vout.
As was the case in our previous game Damian was first to finish, my opponent conceded the bishop pair early in the game but thereafter set about trying to create a dark squared pawn structure to compensate. Doing so however involved an awful lot of pawn moves so I couldn't resist going in for an exchange sacrifice as it seemed to me positionally justified. The computer suggests in actual fact Rxf6 would have squandered my advantage if Black had defended more accurately. See what you think of it from the game below. 0-1
Tom Vout, who was making his A team debut for the season was in fine form against Ben O'Rourke. Ben played a Scandanavian opening against which Tom responded in classical fashion. The game ended in the early middlegame with Black's position completely blocked in on the back three ranks and King stuck in the centre. 0-2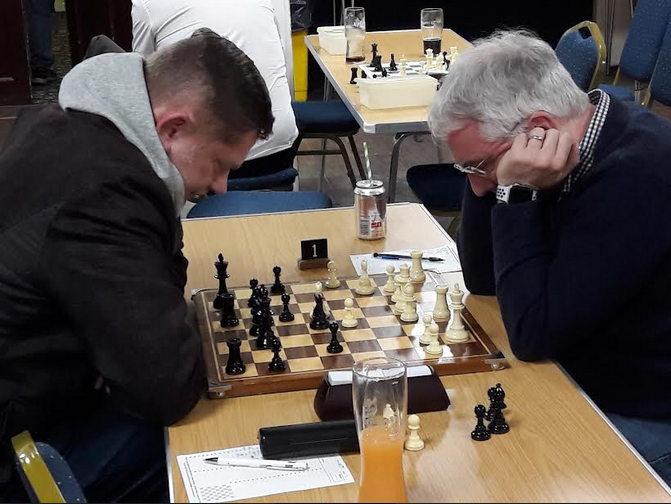 Jonathan Smith going into his game was 3/3 for the season, he was facing Simon Myles who is a handy player himself on the top board. The position seemed fairly balanced when Jonathan went for a stroll around the room, seeing that we were 0-2 up with decent positions in the remaining games Jonathan offered a draw which was quickly agreed to. I suspect if the match situation had been different the game could have continued on quite easily. 0.5-2.5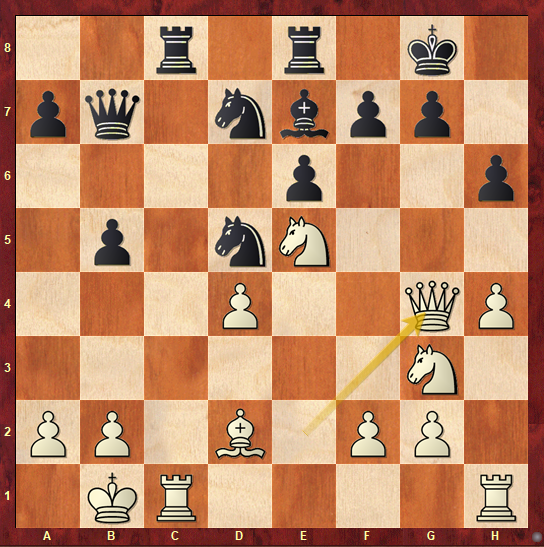 Marek was the only player on the night that seemed to be facing a few problems against Richard Clissold. I've attached a portion of this game below for you to play though, Marek comfortably steered the game to equality and secured the match winning half point. 1-3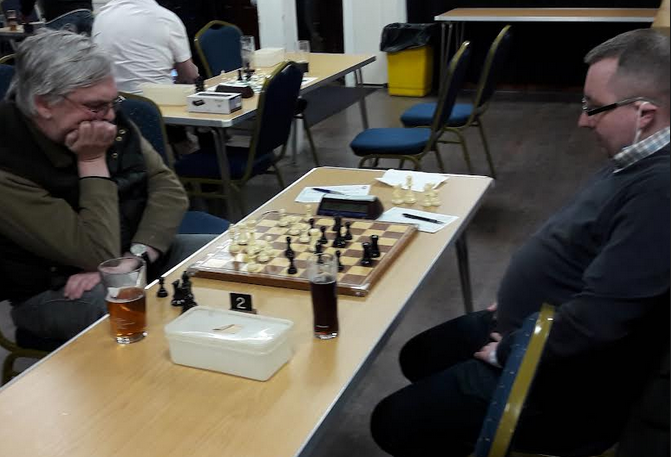 The final result came in well after the others, in a levelish looking middle game Ken Johnson must have misevaluated as he decided to recapture on f4 with his rook saccing an exchange. Rob saw deeper then this however and after a series of exchanges Black emerged a whole rook to the good. After this a bit of manouvering was required to recoordinate his pieces but once done Ken Johnson resigned a move before checkmate. 1-4
Robs Notes from this game below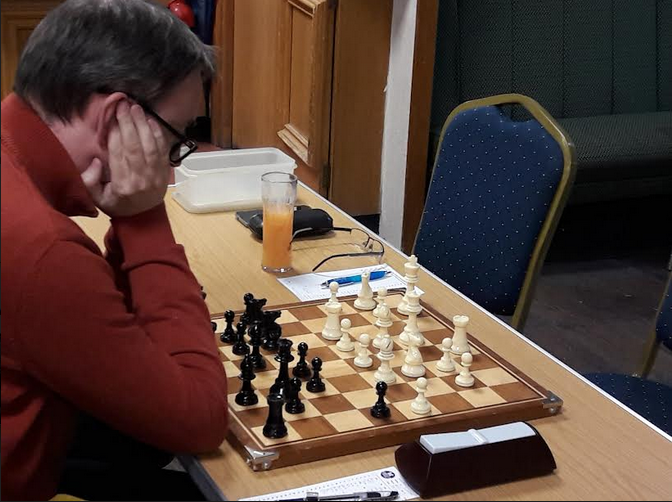 All in all a successful week for the A team, we now look forward to our next match away at Atherton in what will likely be the decisive match for the Warrington League Division 1 title…