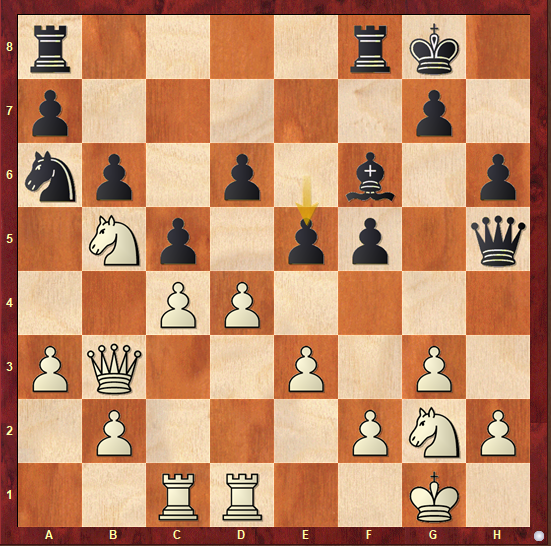 We began the season with what has been in most recent years our toughest fixture against local rivals and reigning league Champions Atherton. I was grateful to Andy Coe and Vincent Shanahan for stepping in to play for us in this one as I had quite a long list of regular A team players who were unavaliable.
When we saw the strength of the team Atherton had sent out against us it became clear that we would be up against it. Despite this Jonathan got us off to a terrific early start with a quick win on board 2. (Details of that feature game at the bottom of the page) The church across the street kindly celebrated this victory with 20 minutes or so of bell ringing which was greatly appreciated by all present…
The next results took some time to arrive but when they did came in a flurry, Vincent was heavily outgraded by tournament veteran Mark Whitehead but despite this he looked to be putting up a good fist of it. In the end though Mark's space advantage began to count as he levelled the scores.
Marek achieved a solid draw against Martin Haymer on top board, although Marek reports that after the game his engine told him he should have played on!
Andy Coe looked to have got the advantage against Lee Kay but sadly one bad move proved fatal and the game swung away from him giving Atherton the lead…
In my own game I was up against old foe Peter Mulleady. Peter played a Smith- Morra Gambit and I managed to cling onto the extra pawn from the opening however only at the cost of allowing bishops of opposite colour to remain. I managed to keep a pair of rooks on and at one point seemed to be in with a chance of pushing with an advanced pawn but Peter found all the right moves and the games ended in a draw.
Well played to all I hope some of the absentees can be present for the next one!